Three thirsty friends dreamt of Beer without the buzz...
The result?
Award Winning Canadian Non-Alc Beer
Harmon's is full-flavoured craft beer that just happens to be non-alcoholic.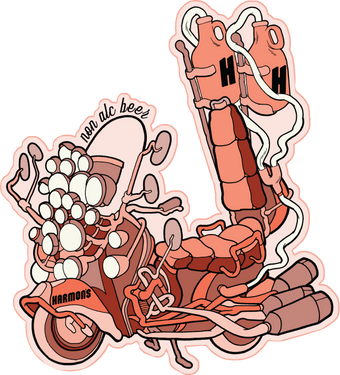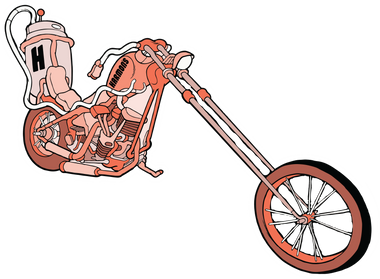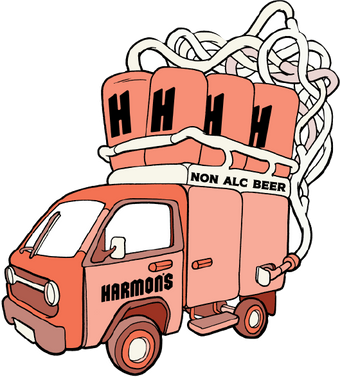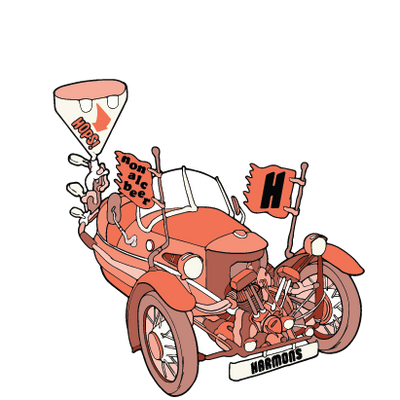 Lunchbox Non-Alc Lagered Ale

Our non-alcoholic lagered ale pays homage to the style originators in Cologne, Germany. Delicate fruity notes pair with gentle, noble hop character in a light golden malt profile. A crisp & refreshing non-alcoholic brew for you to enjoy anytime - morning, noon, or night. OK, the morning's a bit weird, but we don't judge.

JACK PINE NON-ALC PALE ALE

Our sunset orange non-alcoholic pale ale is full of Pacific Northwest citrus & pine hop flavour. Named for the iconic Canadian tree, this Jack Pine NAPA encourages you to explore the outdoors. So, pack the cooler with a few cans and get going.

Half-Day Non-Alc Hazy IPA

Our sunshine yellow, hazy non-alcoholic New England IPA is dry-hopped to crank up that tropical citrus hop punch! That's NANEIPA for short... although, can a seven-letter acronym be described as short? Let's discuss it over a beer.
Who Drinks Harmon's?
"Finally a non/low-alcoholic beer that truly tastes like beer (the IPA is my fav). Product arrived in under 2 days.
Happily recommend this product. Best choice for keeping January dry & the rest of the year 'damp'!"

"I've done all the work for you and tried them all. This is the best non-alcohol lagered ale on the market…by a mile. I appreciate that there is no sugar and still has great body and taste. Enjoy"

"Melon and honey with a gentle pine finish. Possibly the best non-alc I've ever had..."

"Literally the only non-alc brand that could make me quit actual beer. Unreal. Piney, tons of body!"

""If you're going to put 'pine' in the name you better deliver pine & this one does!""

"Even with a false start, this one still wins IMO. Just as good if not better than the full ambers I've had recently. Cheers!"

"Amazing. Wasn't sure about the non-alcoholic but it was great."

"I'm not sure what Harmon's is doing differently but this will definitely shock you. The body is weirdly accurate and there's none of that non-alc tinny flavour. Pick this up if you're thinking about it!"

"Yup. Beautiful. Love the light orange undertone. Fantastic body and malt profile as always. Can't wait to taste what they do next!"

"Best non-alc beer I've had thus far. Tempted to do a side-by-side to see if I could pick it out of a line."

"Happy someone put me onto this. It could become a go-to."

"Having had many recent near-beers that didn't contain any actual fruits, this feels like cheating, but it is delish. The orange peel gives complexity to the finish and hides the weird NA taste. Very good and original."

"Delicious ale"

"I really like this ale. It is so similar to regular alcohol containing ale, but more interesting in a way.. multi layered flavour."

"I have tried several of the NA beers on the market and the Harmons Hazy IPA is definitely at the top of my list for for favourite beers."

"The Jack Pine pale ale is amazing! I always enjoyed a craft beer with great flavour and the JP is as good as any regular beer out there. Great job Harmon's."

"Harvest Ale"

"Such a great beer for any season!"